During Dec. 3-7, 2017, at the invitation of MaruyamKameichi, Head of the Fiber Business Division of Kaneka Corporation, accompanied by Watanabe Naoto, Department Head of Mitsui & Co., Ltd. Haixin Group's Vice President Liu Linhua visited Japan for communication. The entourage of 3 people included Shen Yidong, Executive Deputy General Manager of Baoding Haixin Plush Co., Ltd., and Mr. Gerard Sarfati, a shareholder and director of Hong Kong Ecopel Garment and Shanghai Ecopel Garment.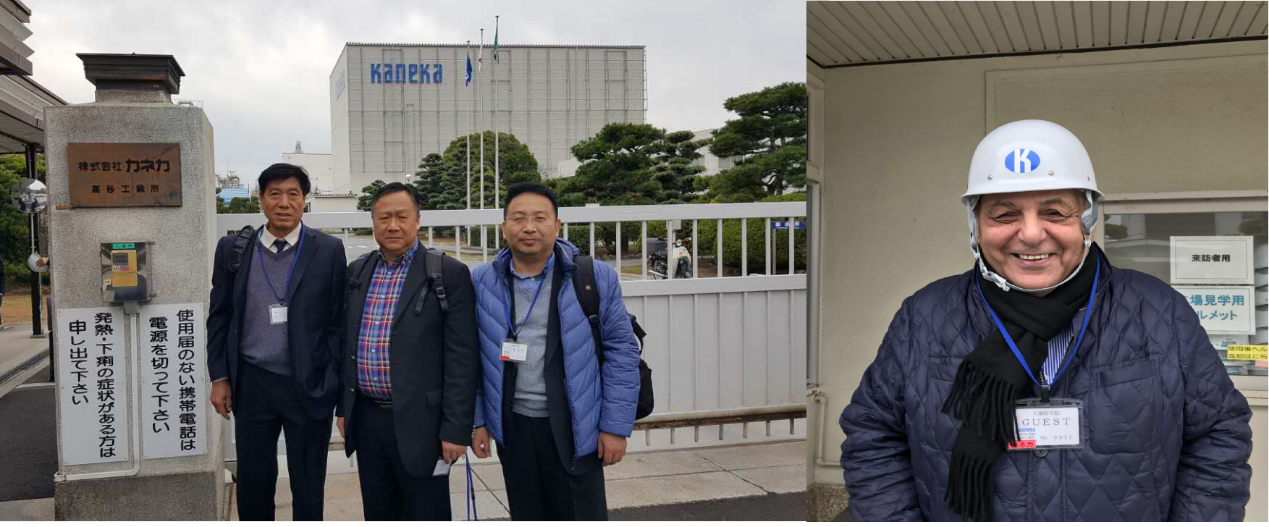 During the visit to Japan, Mr. Liu visited Kaneka Corporation's head office in Osaka and industrial park in Takasa, as well as the Takasa industrial park's Plush Sample Production Lab, having a professional technical seminar with the Technology and Product Development Department's Head Mio Wataru and Manager Matsumoto Yoshitomo. At the seminar, Kaneka technicians explained the development system and workflow of Kanacaron® fiber products, introduced the R&D of dustproof technology, waterproof technology and new man-made fibers in detail, as well as demonstrated the performance of their fire-resistant fiber. Meanwhile, Haixin put forward some requirements, such as improving the luster of some fibers after dyeing and strengthening the development of dope dyeing fibers. As a result, Kaneka technicians made a reply and promise to every requirement. From the perspective of garment customers, Mr. Sarfati expressed his idea and conception of improving product properties and developing new fabrics. He also stated his personal understanding of the future development trend and direction for plush garments.
Both sides expressed their satisfaction with the results when they summarized the exchange activity, as well as their hope to promote two-way business and technology exchanges in order to achieve co-construction and win-win results through mutual visits.